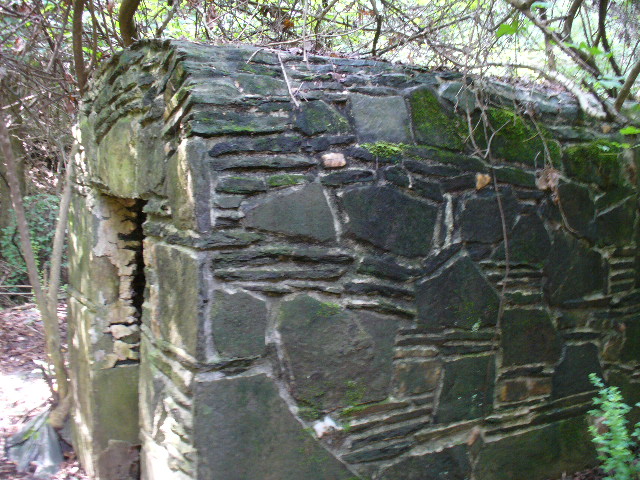 The Carmichael Farm was razed to build the Olde Ivy gated community, but the spring house (pictured) and 1 Shoupade Civil War Fort remains.  (updated April 2021)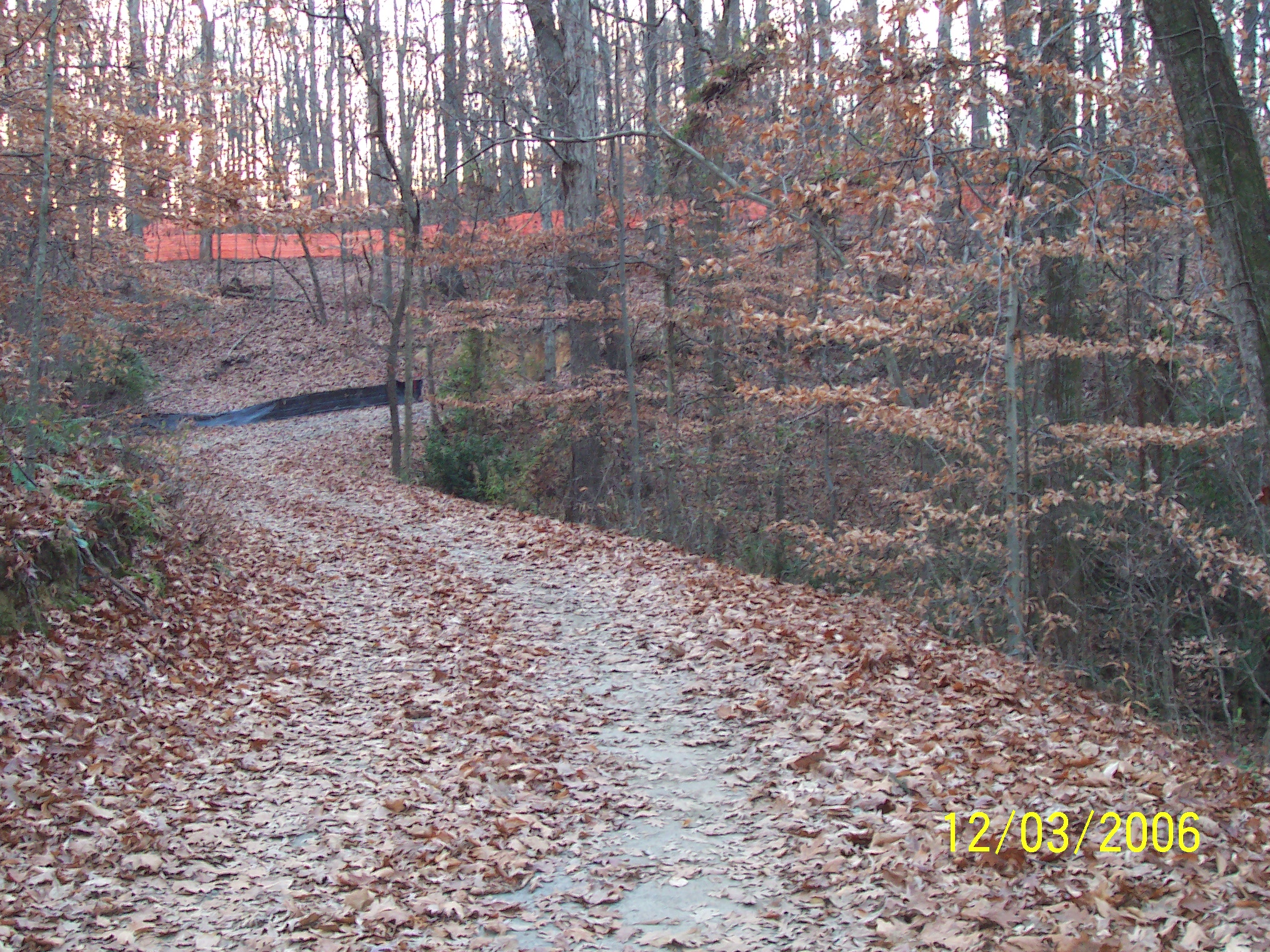 The 30 acres of assembled land at Henderson Road was acquired by Cobb County using passive park funding.  24 of the 30 acres is listed on the National Register of Historic Places for its preservation of Civil War fortifications. It also contains a
Howell's Mill 
waterfall dam.  This park is not yet open to the public.  The Park master plan awaits funding  (updated April 2021)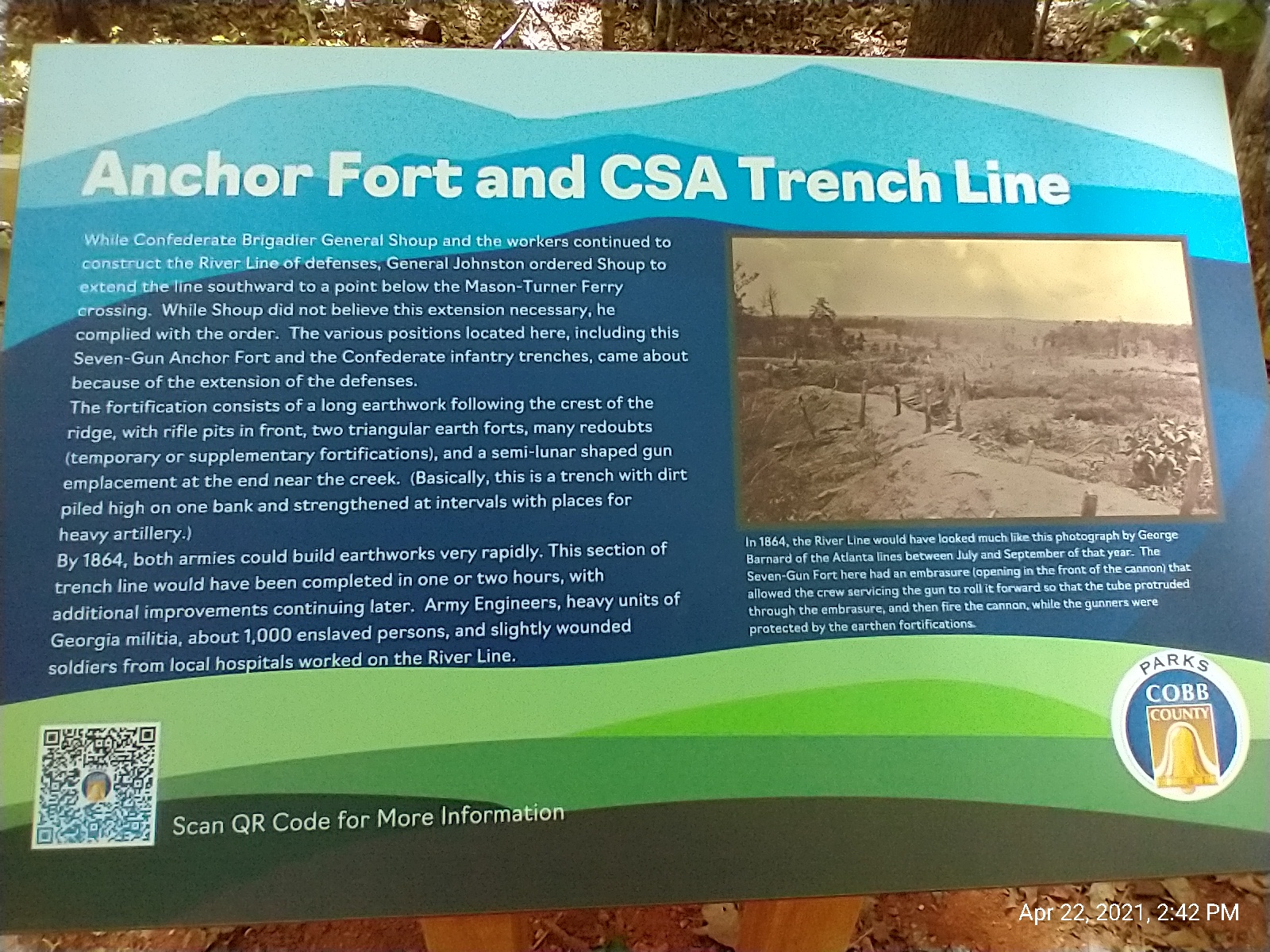 Thanks to Cobb County and The
National Register of Historic Places designation, 80 acres of the 6-mile Johnston's River Line was spared from development.  In March 2021 the historic nature park opened to the public under the name of
Discovery Park at The River Line. This 80 acre National Register site is the largest in-tact battlefield remaining from the entire Chattahoochee River Line Battlefield.  Click here for more park details and a link to the park's virtual tour!  (updated April 2021)
1832 
Cobb County
Land Lottery
Prior to 1832 the Cherokee Indians occupied Cobb County.  Cobb County is divided by Districts and further subdivided by land lots. The River Line Historic Area involves land from both the 17th and 18th Districts and the number of 40 acre land lots are numerous and have yet to be counted.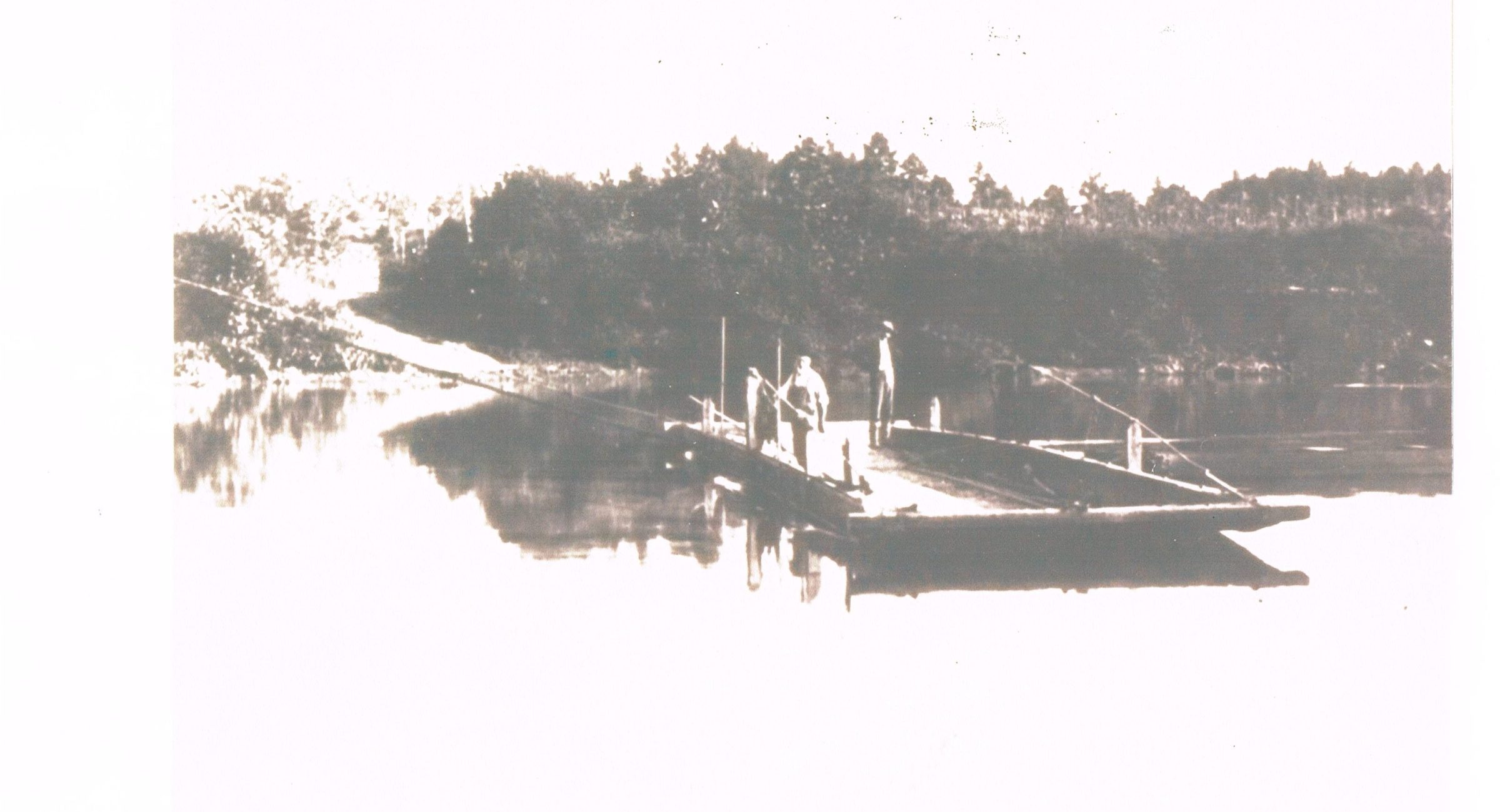 1844 Mayson-Turner Ferry
This is a picture of the Mayson -Turner Ferry which operated from 1844 to 1897 at the location of the Veterans's Memorial Hwy (former Bankhead Hwy.) at the Chattahoochee River.  Calhoun Turner and John Hooper are in the picture.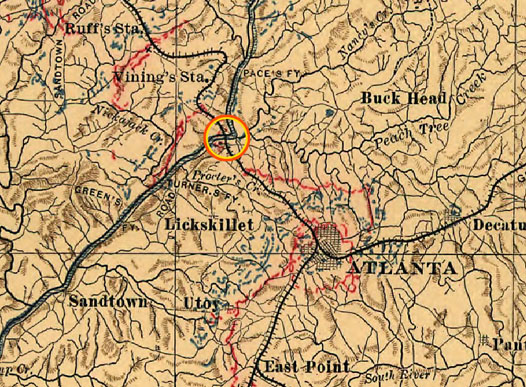 1845 The Western and Atlantic Railroad

The Western and Atlantic Railroad begins operation from Chattanooga, TN to Terminus (Atlanta, GA).  It served as a military supply line and pathway for the Campaign for Atlanta invasion by the Federals.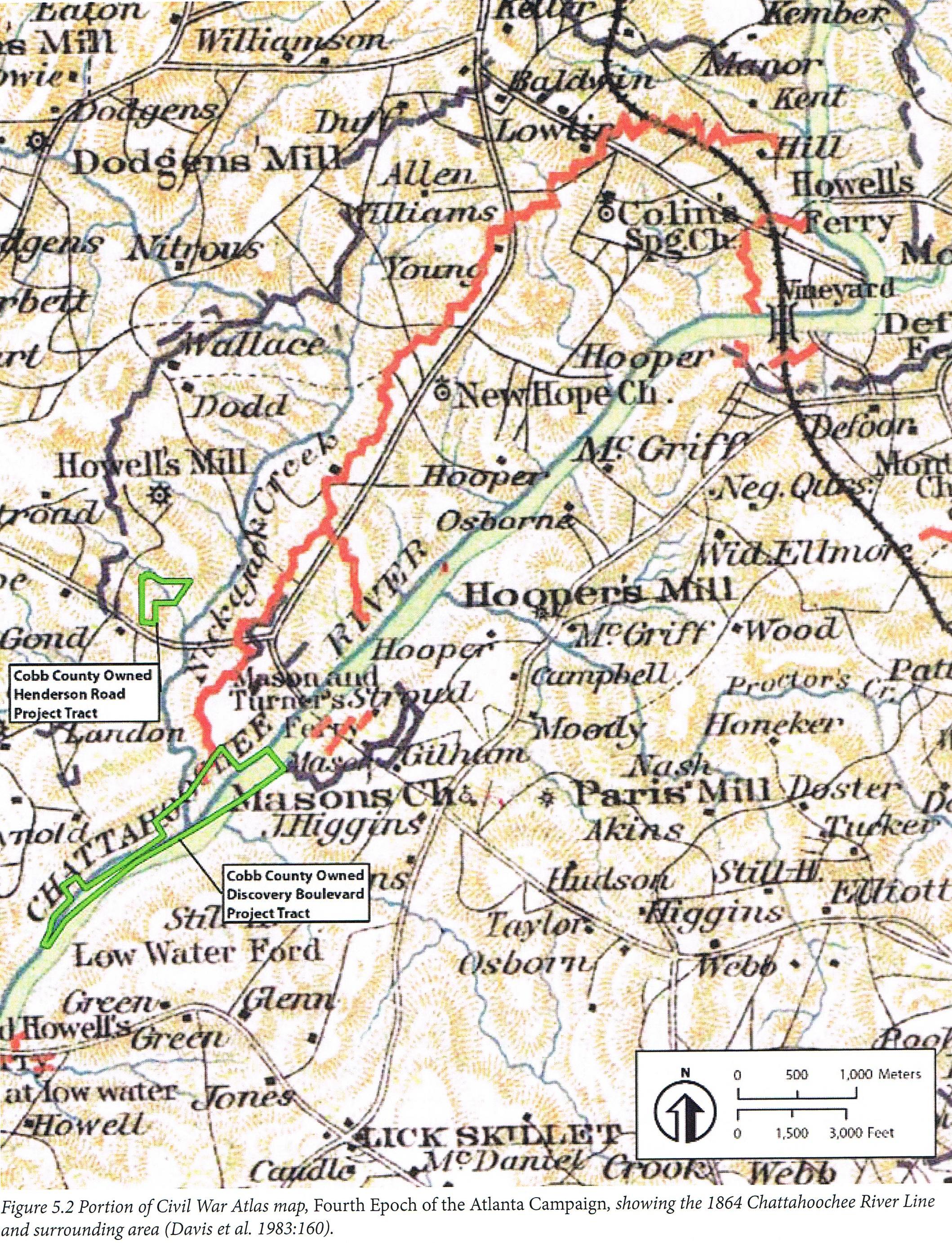 1864 July
Civil War at the Chattahoochee River
The Chattahoochee River was General Sherman's last formidable natural barrier enroute to capture Atlanta.  Johnston's River Line was the last line of defense in Cobb County along the West side of the river as shown by the red line on the map.  This is the only place worldwide where
Shoupade
forts were built.  There were 36 forts during the war and 9 left today.  Those accessible to the public are located at Shoupade Park, River Line Park, and Discovery Park at the River Line.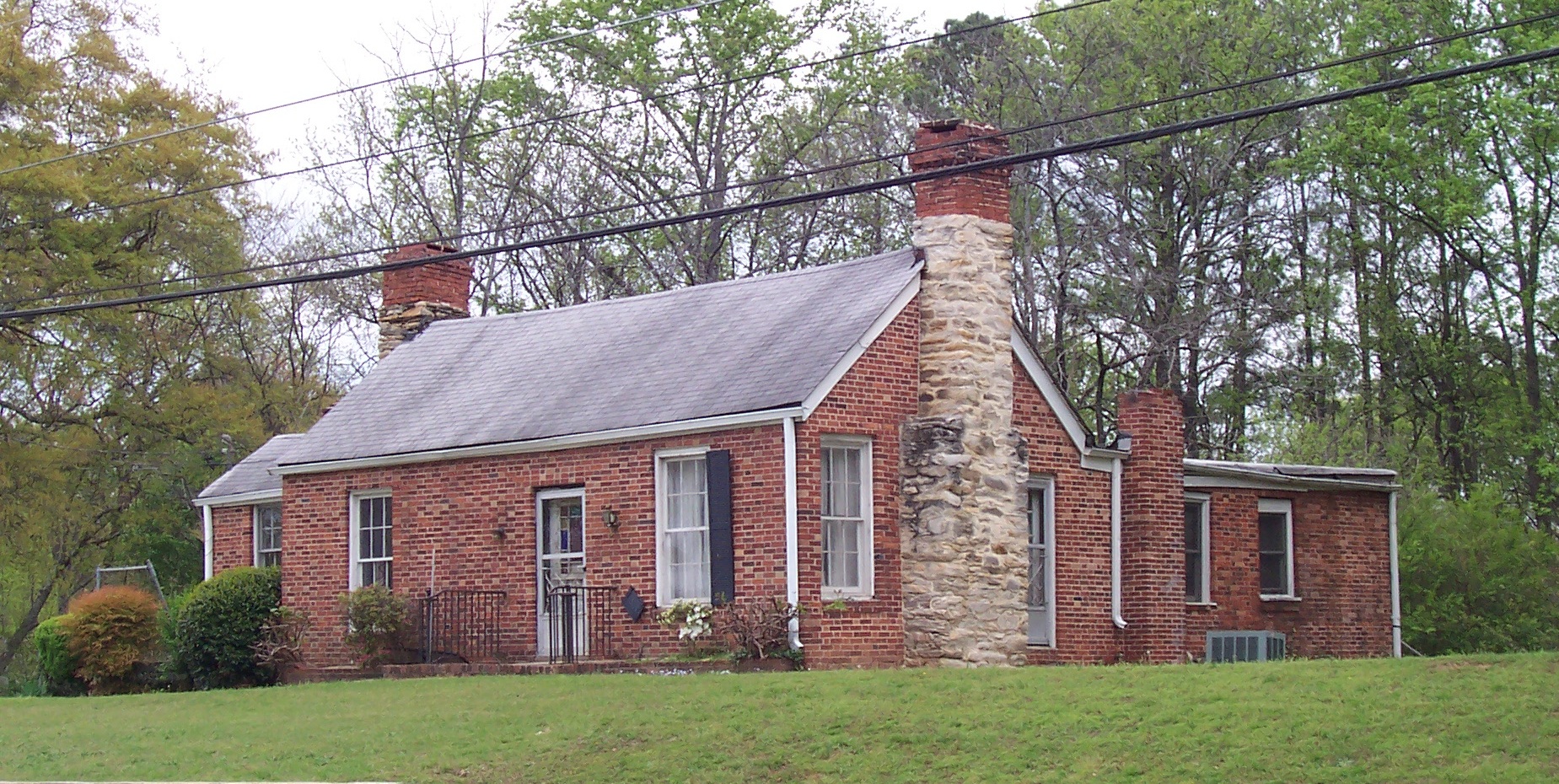 1883  Thomas Hooper Jr. sells the property at 5811 Oakdale Rd. to John H. Turner, oldest son of Daniel Turner, the ferry owner.  Although this 1850's period hall and parlor style house has been updated over time, it stood on Oakdale Rd. until it was demolished by the City of Smyrna on 2/18/2015.  The house was known through oral history by community seniors as a Civil War hospital, but without supporting documentation.  If you have info on this house, please "contact us".
1905 to 1947 Electric Street Cars
The Atlanta Northern Railway Company operated an electric street car service between Atlanta and Marietta Square with a stop at Carmichael's General Store, now the location of Trolley Line Park.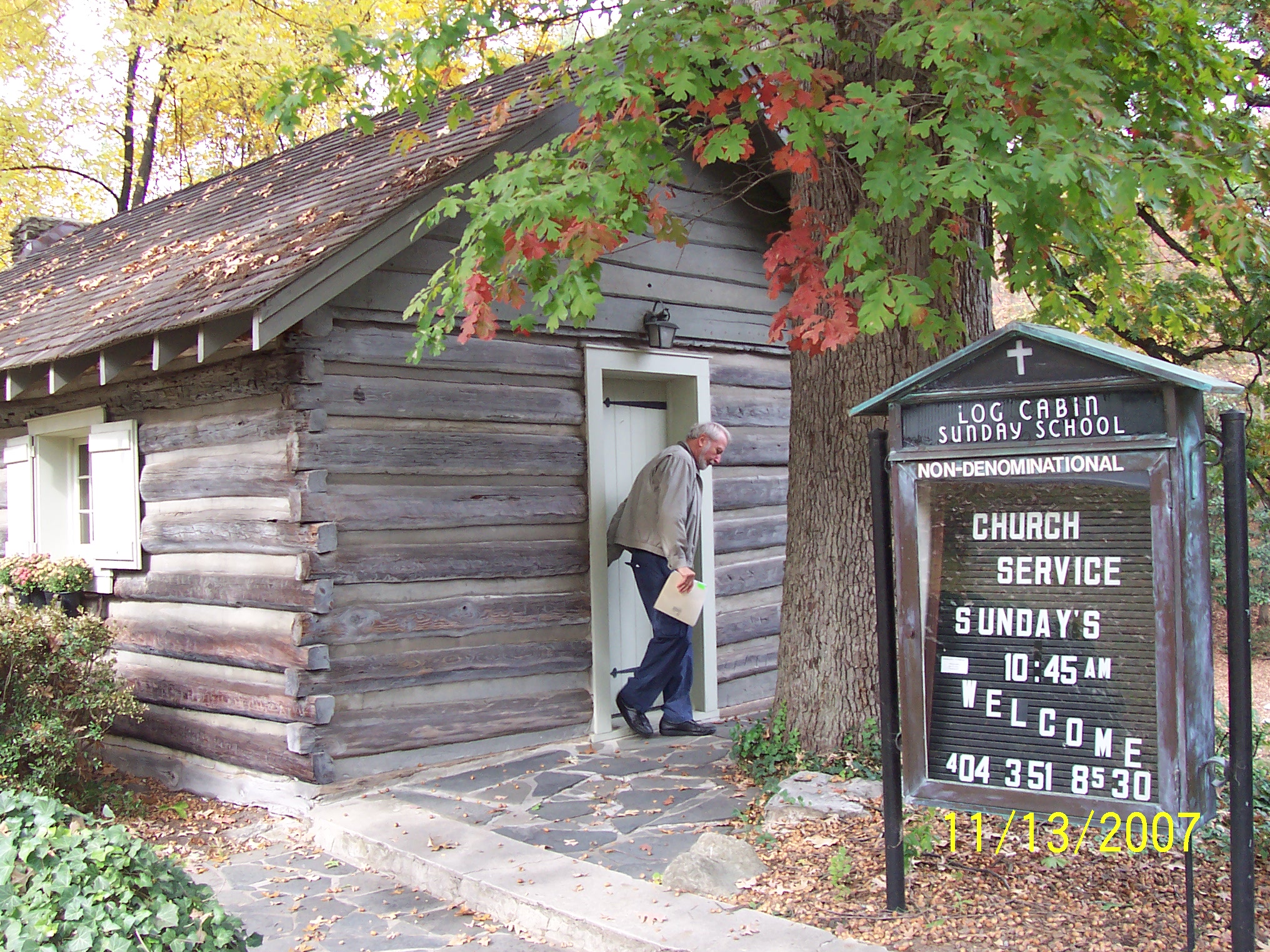 1912 The Log Cabin Community Sunday School Established on Log Cabin Road, where it remains today.